Jewelry parts.
We offer a significant assortment of mostly base-metal / plated findings and mountings, but also some sterling and goldfilled items, for those who like to make their own jewelry.
Items include bola slides, bola backs, bola strings, bead tips, bead cords on cards with built in needles, bell caps, eye pins, head pins, ear[wires, clips, screws, clutches], pendant mountings that mainly fit standard cabochons, bezel cups, clasps, black waxed jewelry cord, and other things.
Also finished neckchains of base metal, plated base metal, sterling, or goldfilled. Also bulk chain of the same metals and also in copper (although not always the same styles).
Also wire: sterling in various shapes and gauges, and base metal (some color finished).
Also precut sheet silver.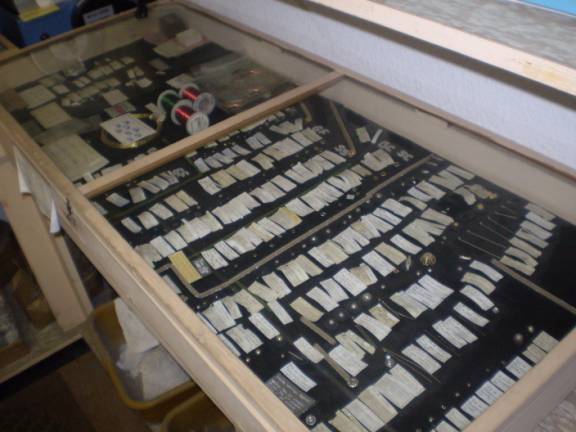 A small sample of our jewelry parts.